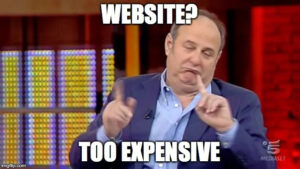 "I don't think my business needs a website at this moment, and anyway, it's too expensive for my business."
"What do I do with my business website?"
We get asked these questions a lot before people engage us for website design services. So we've put together an article to show you how others are using websites as a tool to grow their business, and make their life easier.
Note: we've used some of our actual projects – a nice bit of advertising here.
For Product-Based Companies
Digital product catalogue to showcase all your products
An online product catalogue is an excellent way to showcase your products to new and existing customers.
Traditional catalogues have become very costly in our rapidly changing world. From design to printing, making changes from time to time can be a very painful, slow and costly process if you have many products.
One of the disadvantages of online shopping is that the customers will not be able to touch the actual product they're looking at.
That's why it is important that you should provide them with detailed information (colour, size, specifications, etc.) and product images that will help your customers decide without seeing the products in person.
Standard e-commerce website to automate product selling to consumers
This is the common feature people think of when it comes to selling online. Automated online selling helps you save hours of work in accounting, shipping, and even inventory management.
Setting up an online payment system can make life much easier when it comes to collecting payment. It may cost a little extra, but that can save a lot of your time and allow you to focus on growing your business.
Automated quotation generation to serve business-to-business transactions
Taking advantage of your website's automated online selling will obviously make your life as a business owner easier.
On top of selling the product directly, you can provide a special login to your distributors' partners to purchase at a lower price.

Automated scheduled item pick-up time
If the products you sell are not suitable for shipping (e.g. cakes or perishable goods), you can make use of an automated scheduled pick-up time.
This offers both the business owner and customer the convenience of delivering the products on their preferred date and time.
For Service Based Organisation
Building trust quickly
When was the last time you actually waited for a TV ad to show, or called a sales person to find out product info? You probably do what others are doing – a simple Google search on your smartphone.
A professionally designed website will help a small business to a build trustworthy image on the internet.
If you have an amatuer-designed website, it will only tarnish your business image.
Generate leads/ attract customers who are interested in your services
You can do plenty of things to increase the number of people who are visiting your website.
But it shouldn't stop there. These visitors should be converted into leads, otherwise, you won't be able to get new customers. Websites, when done correctly, are a powerful tool for turning visitors into customers.
No matter how small or big your business is, having a professional website that has the essential functions will allow you to provide your visitor a fantastic browsing experience that will eventually turn them into customers.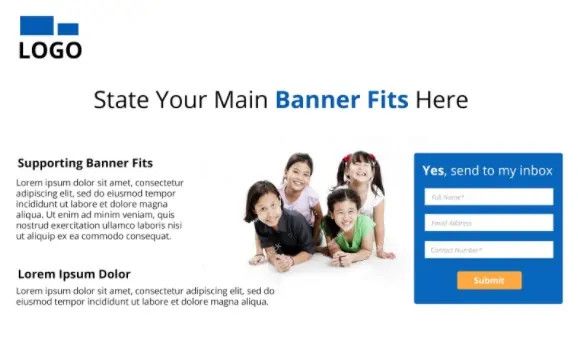 Facilities & time slot booking
Whether you're a swimming instructor, a fitness trainer, a salon, or a home service electrician, having a website that has a services or facilities booking function is essential. It will serve as your personal assistant on the website.
With this, you will be able to accept bookings 24/7. Your customers will have the convenience of booking any time that suits them. And with that, you will never have to miss any appointments.
Platform to distribute forms, documents, and e-magazine
A website can be a platform for members and public to download documents, e-magazines,etc. Collecting forms from your office, and returning again just to submit them is a tedious task.
Your office website can be a perfect place to download, print,and fill out forms, allowing the customer to just drop by at your office to submit the form.
One of our previous projects was to build a page that distributed a bi-monthly magazine.
Now, your turn
Talk to the Webhero team to find out what else we can do to help your business tap into the power of the internet.